Euro Auctions, auctioneers of industrial plant, construction machinery and agricultural equipment, has been appointed by EY to dispose of the general construction equipment assets of Hawk Plant Hire following its administration in January 2019.
Free Whitepaper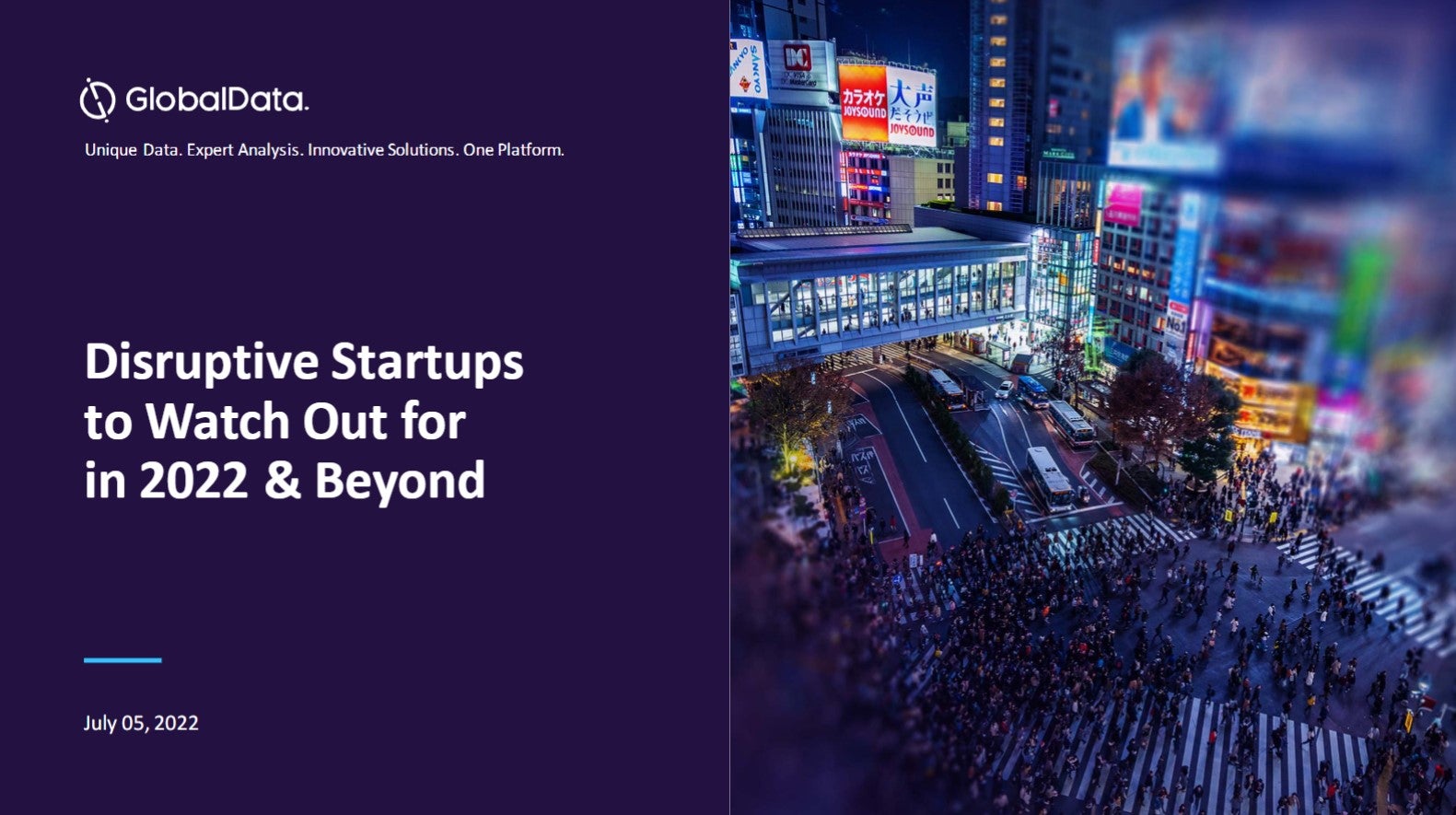 Disruptive start-ups to watch out for
2021 was a record-breaking year, with more businesses breaking into the billion-dollar club. Many start-ups have achieved or retained the unicorn status by the end of the year to reflect nearly a fivefold growth from that in 2020. This boom can be linked to a financing frenzy spurred by the quick adoption of technology and innovative solutions by start-ups gaining traction in response to the pandemic. However, the start-up ecosystem is now facing turbulent times for fundraising as investors seek long-term business strategies, valuations, and a route to profitability amid uncertain market circumstances. Nevertheless, 2022 has the potential to carry forward the momentum with multiple entities having a fair chance of being in the right place when aided by the right technologies. GlobalData leverages the power of alternative data to examine the health of start-ups across multiple dimensions including the quality of their innovations, market presence, and the funding they can attract. This helps our clients to analyze the disruptive potential of start-ups for early alliances, investments, and acquisition prospects to develop future-proof strategic roadmaps for a competitive advantage. Read our report and gather insights on the following topics:
Recent Unicorn trends
Unicorns in 2022
Future Unicorns
Start-ups to watch out for
Start-up ecosystem outlook by top geographies
by GlobalData
Euro Auctions said it had been working closely with joint administrators Sam Woodward, Alex Williams and Hunter Kelly since the appointment to locate, catalogue and assess all assets of the business, tracking construction equipment and in many cases assisting in repatriating them to secure locations.
Alex Williams, EY joint administrator, said: "We are working with Euro Auctions on the disposal of the construction machinery assets of Hawk Plant Hire over the coming months and look forward to a close working relationship."
The dates and location of the various sales still needs to be confirmed but will be announced in due course. The inventory will include excavators, articulated dump trucks, dozers, rollers, telehandlers, backhoes, mini excavators, and other popular machinery.
Euro Auctions said special interest is expected in a large consignment of 2016 to 2018 John Deere agricultural tractors and associated trailers, implements and ancillary items, many of which are still in warranty.
David Betts, for Euro Auctions, said: "We are delighted to have been selected by the joint administrators to work with them and advise on this project. Euro Auctions has extensive experience in conducting off-site disposal sales. Through our global network of buyers and consignors we will be marketing to a specialist audience that has interest in the wide array of general construction machinery, which has mass global appeal."
"All the equipment going under the hammer has been exceptionally well maintained and we expect interest to be strong.  As with all our sales everything will be sold without reserve which results in competitive bidding "concludes Betts. Euro Auctions previously worked with the team at EY in 2016, when Hewden Stuart Limited entered administration resulting in a number of disposal sales, culminating in the world's largest mobile crane sale."
Euro Auctions has a well-established network of buyers and consignors from around the globe as well as eight permanent auction sites in six countries, conducting over 50 sales per annum. This global market place, as well as good local knowledge, will be invaluable in securing market interest and the best price for all Hawk Plant Hire Limited assets.
Further details and catalogues for the various Hawk Plant disposal sales will be available on the Euro Auctions website at www.euroauctions.com and a Bidder Number will be required to bid on any of the lots either in person or via Euro Auctions' Free Internet Bidding Service.
The Hawk Group is headquartered in Prees, in northwest Shropshire bordering Cheshire, and is one of the largest independent plant hire companies in the UK. It has more than 40 years of experience in the plant hire industry, with its customer base primarily spanning the infrastructure, energy and homebuilding markets.
Free Whitepaper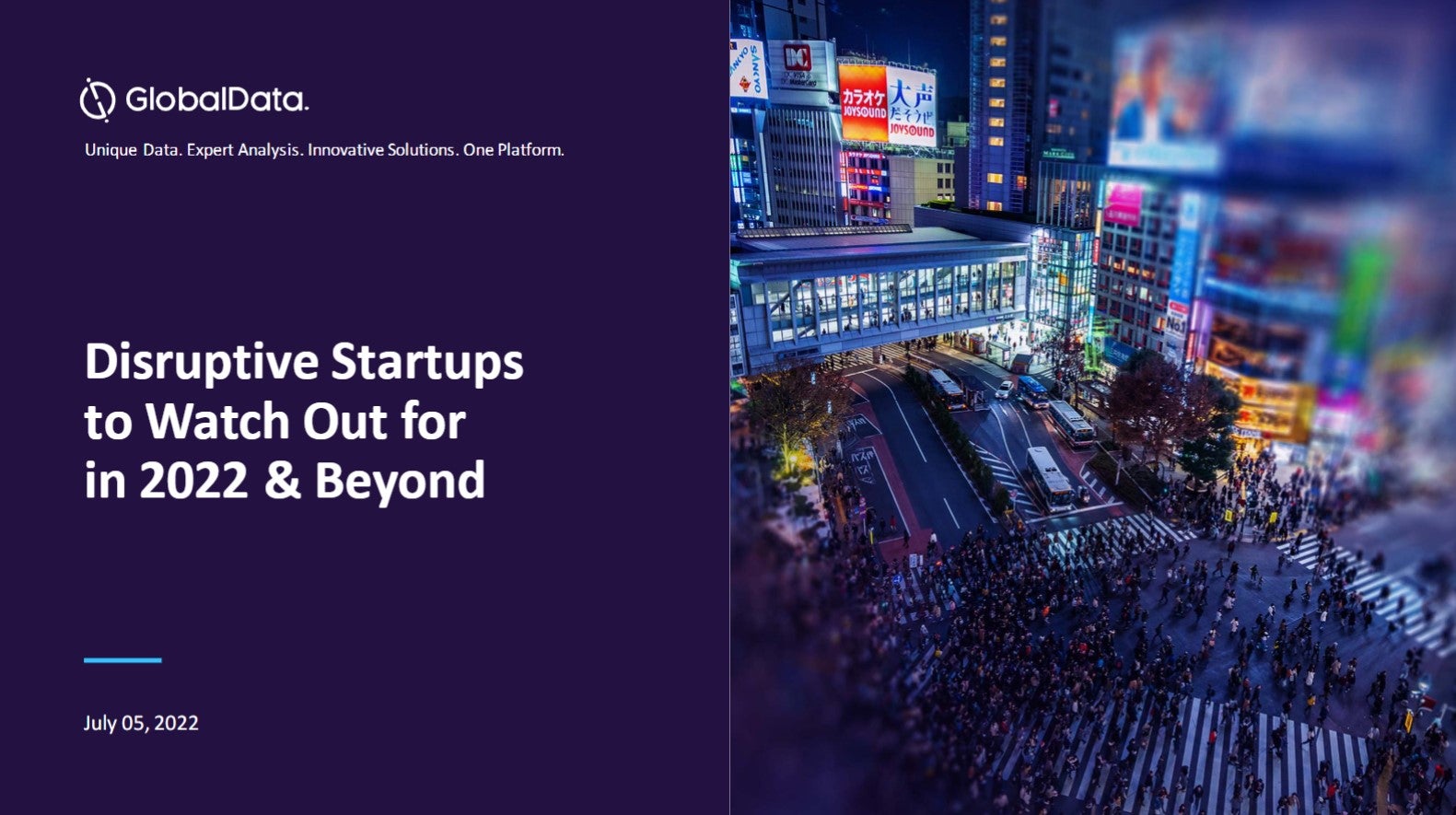 Disruptive start-ups to watch out for
2021 was a record-breaking year, with more businesses breaking into the billion-dollar club. Many start-ups have achieved or retained the unicorn status by the end of the year to reflect nearly a fivefold growth from that in 2020. This boom can be linked to a financing frenzy spurred by the quick adoption of technology and innovative solutions by start-ups gaining traction in response to the pandemic. However, the start-up ecosystem is now facing turbulent times for fundraising as investors seek long-term business strategies, valuations, and a route to profitability amid uncertain market circumstances. Nevertheless, 2022 has the potential to carry forward the momentum with multiple entities having a fair chance of being in the right place when aided by the right technologies. GlobalData leverages the power of alternative data to examine the health of start-ups across multiple dimensions including the quality of their innovations, market presence, and the funding they can attract. This helps our clients to analyze the disruptive potential of start-ups for early alliances, investments, and acquisition prospects to develop future-proof strategic roadmaps for a competitive advantage. Read our report and gather insights on the following topics:
Recent Unicorn trends
Unicorns in 2022
Future Unicorns
Start-ups to watch out for
Start-up ecosystem outlook by top geographies
by GlobalData