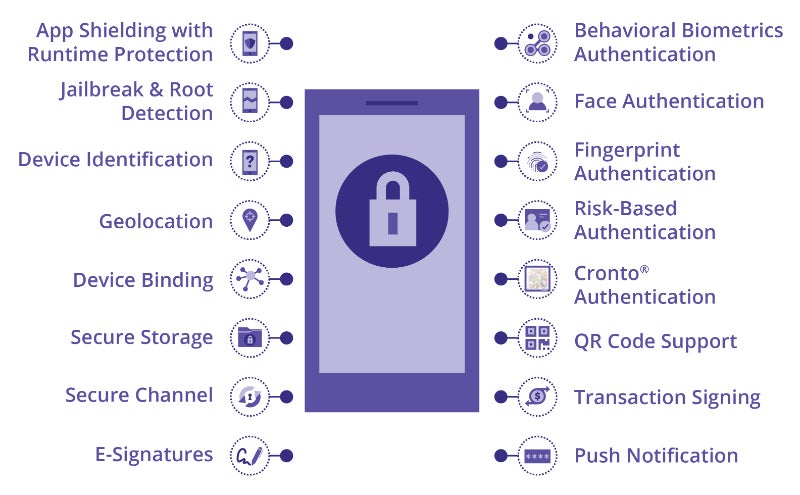 OneSpan offers advanced digital transformation services for financial institutions and other organisations.
To help clients succeed, OneSpan establishes trust in people's identities, devices and transactions – actions critical for enhanced business enablement and development.
OneSpan's solutions are used for the protection of important relationships and business processes of more than 10,000 customers, including half of the world's top 100 banks. The company's unified open platform is designed for a number of applications, including fraud mitigation and workflow management. It is designed to reduce costs, accelerate customer acquisition and increase customer satisfaction.
Unified platform for increased customer acquisition
Our platform offers increased customer acquisition and retention with the use of digital transformation, as well as fraud mitigation.
Intelligent fraud prevention aims to dynamically apply the required amount of security for each interaction in real time. The solution uses competitive advantage to forge stronger relationships with customers, which can increase retention and elevate lifetime customer value.
For increased customer transactions, fully digital processes are used in place of manual ID verification, paper forms and ink signatures. Our platform features a frictionless user experience, with unprecedented convenience for online and mobile banking that does not compromise security.
Cloud-based fraud mitigation for retail banking
With constantly changing policies, our unified fraud mitigation solution is designed to meet the latest industry-specific regulations.
The Cloud-based platform comprises sophisticated technologies for enhanced protection on a single, modular platform, enabling powerful security solutions.
Security platform for mobile and digital banking
OneSpan's platform protects mobile and digital banking channels using a range of processes, including risk analytics and machine learning on an open-architected platform.
The platform features an extensive range of mobile, biometrics and hardware authenticators, which are aimed at delivering strong and cost-effective security. It also features various identity verification services, including ID document caption, as well as facial comparison for new customer applications.
E-signatures allow our clients to automate signing workflows, capturing their customer's consent with secure, legally binding signatures, either in the Cloud or on-premises.
Highly secure banking platforms
We offer mobile app security, which protects the integrity of the app and the device from fraud. Advanced risk analytics make use of machine learning, which is designed to better detect fraud in real-time.
Our open, Cloud-based trusted identity platform (TID) serves as the foundation for a range of unique solutions that secure digital interactions across channels.
Security and e-signature expert services
With extensive experience in banking, insurance and government deployment, OneSpan works with some of the largest and most security-conscious organisations worldwide. The in-depth knowledge of regulated markets has provided the company with the expertise to help keep customer information safe. More than 50% of our clients have been with us for over ten years.
If you would like to learn more or have questions and wish to speak to a representative, please complete the enquiry form and we will contact you shortly.