Leasing Life Conference & Awards 2017
Venue Grand Hotel Krasnapolsky, Amsterdam
The Grand Hotel Krasnapolsky, Amsterdam was the venue for the 13th edition of the leading asset finance event of the year.
Key industry movers and shakers met to discuss and discover practical solutions to the most pressing industry questions:
How are industry leaders tackling new challenges in the converging market conditions?
How are European and UK companies scaling up on SME funding?
How are companies preparing for IFRS16?
How to meet the demands of a new generation of tech-savvy, demanding consumers?
How do companies work together to manage risk?
How can we best embrace intelligence assets and the circular economy?
Exploring other forms of lending disrupting the marketplace
What does the future of leasing look like?
Who are the next industry disruptors and how can you benefit from the change?
Our conference agenda leveraged expertise from across Leasing Life's research and publishing portfolios. Developed to polarise the vision of a smarter, safer, more efficient future for the leasing industry from new perspectives.
The event was an opportunity to share ideas, discover trends and network with peers, while accessing insight to exclusive research and case studies delivered by the industry's thought leaders.
This conference is CPD certified and lets you earn points towards your professional development.
Who attended? The annual event brought together decision-makers and specialists from a variety of key sectors, job titles include:
CEOs, CFOs, CIOs
Chief Sales Officers
Chief Innovation Officers
Chief Credit Officers
Manging Directors/Project Directors
Heads/Managers of Capital Markets
Heads of Asset Finance
Heads of Operations
Heads of Commercial Finance and Leasing
Heads of International Strategy
Heads of Financial Services
Heads of Consumer Finance
Heads of Marketing/Sales
Relationship Managers
Business Development Managers
Heads of Lease & Loan Insurance Services
Researchers and Analysts
Organisations:
Asset Finance and Leasing Companies
Technology Providers
Banks and Financial Institutions
Law firms
Consultants and Advisers
Financial Services Providers
Insurance Groups
This evens has now taken place. For information regarding the 2018 edition please visit the relevant page.
Register now – To book your place at the event please contact
Carlo Mancini:
Tel: +44 (0) 20 3096 2582 or
Email:carlo.mancini@compelo.com
 RATES
Standard  –  Full Day Conference and Awards Dinner
£1150
All rates are subject to VAT
Bring the team 3 for 2. *Applicable at the Standard Rate Only
Terms and Conditions
Changes and Cancellation We reserve the right to change event details if necessary, although we will endeavor to keep all changes to a minimum. We will inform you as soon as possible of important changes, for example name or date changes.
Substitutions may be made in writing at any time and will incur no penalty fee. Cancellations without a substitute delegate received a month prior to the event will be subject to a 20% cancellation charge. Delegates canceling after this date without a substitute delegate will be required to pay the full fee and no refund will be made. Cancellations must be received in writing or via email and will not be accepted over the phone.
Force Majeure.We reserve the right to cancel the event by reason of Force Majeure, included but not limited to fire, flood, extreme weather conditions, acts of war or violence, malicious damage, explosion, earthquake, strike, civil disturbances, political unrest, riot, labour dispute, power cuts or any other extraneous variable beyond FNP's control.
Grand Hotel Krasnapolsky, Amsterdam

The 5-star NH Collection Amsterdam Grand Hotel Krasnapolsky is on Amsterdam's main square with views across to the Royal Palace. You're well-placed for some of the city's finest shops, while a lot of tourist attractions are just a short stroll away in the center of Amsterdam views over the bustling Dam Square 15-minute tram to the Museum Quarter hotel building dates back to 1855.
City Center Dam 9,
1012 JS Amsterdam – The Netherlands
T: +31 (0) 20 554 9111
0.12 km Dam Square (city center)
15.71 km Amsterdam Schiphol Airport
1.04 km Amsterdam Central Station
1.74 km Van Gogh Museum
We have secured a number of Superior and Premium rooms at a preferential rate for our at the Grand Hotel Kransnapolsky for our delegates and participants.
Superior Room (Bed & Breakfast) – Euro 195.40 Per Night
Premium Room (Bed & Breakfast) – Euro 295.40 Per Night
If you would like to book a room, please contact Sabine Zuijderhoudt on
s.zuijderhoudt@nh-hotels.com
and state that you are attending the Leasing Life Awards.
Leasing Life Conference confirmed speakers include:
Stephan van Beek, President, Dutch Leasing Association
Stephan van Beek is President of the Dutch Leasing Association and Member of the Board of VNO-NCW. He is also Director Global Business Development & Marketing Oracle Financing. Prior to joining Oracle Stephan van Beek has been working for De Lage Landen Group, where he was responsible for the roll out of (IT) vendor programs in Europe. In 1996 Stephan joined Oracle Corporation and he has been responsible for the establishment of Oracle Financing in Northern Europe & Central Europe, introducing the relatively new concept of software leasing and financing concept in the respective markets. Currently he is responsible for the business development & marketing activities of Oracle Financing in Europe, Middle East & Africa and the JAPAC region.
Andrew Denton, Chief Executive Officer, ALFA
Andrew Denton is Alfa's Chief Executive Officer and leads the company. Since joining the company in 1995, Andrew has been instrumental to the company's global strategy and success, and joined the Board of Directors in 2003. He was made Chief Operating Officer in 2014, and became CEO in September 2016. Andrew joined Alfa (formally CHP Consulting) as a consultant and earned his first project management appointment in 1998. In 2000, Andrew moved permanently into Sales and Marketing. In the subsequent three years he was responsible for a series of key business wins, including Alfa's first European, Australian and US implementations at GE Capital Key Lease, Commonwealth Bank of Australia and Textron Financial. His many achievements led to his promotion to the board, and since then he has overseen the development of ALFA v5, a fully browser-based version of the ALFA platform written entirely in Java, and brought in many more major new clients. Andrew continues to take the business forward and is a keen advocate of modern methods and approaches, such as agile development and Lean Six Sigma. Andrew is also CEO and joint founder of the Leasing Foundation, an organisation that supports the leasing and asset finance industry through charitable activities, research and development.
Carmen Ene, CEO, 3StepIT
Carmen's career started in Bucharest where she helped found one of its first IT companies in 1990. This rapidly became the number one IT company in Romania, and was acquired by IBM. A successful international IBM career followed: she established financing operations in South Africa and Central Europe; she was General Manager of IBM Global Financing Italy; became Vice President IBM Global Financing Northeast Europe, managing more than $6BN of assets; and finally Vice President Enterprise for IBM Global Business Services. Carmen joined 3 Step IT in 2015 to help transform the organisation into a service led financier. Carmen has an M.A. in Cybernetics, Statistics and Informatics from the Academy of Bucharest and an MBA from the OU London. She is a Governor of the Leasing Foundation and a Director of Amcham Finland: a hub that facilitates international business.
Patrick Beselaere, CEO of ING Lease Belgium and Global Head,  ING Lease  
After a few years in banking and in the textile industry, Patrick has started his career in leasing in 1989. Patrick has executed different positions in sales and marketing, operations and risk before taking over general management of ING Lease Belgium in 2007. This responsibility has been extended towards Commercial Finance. Since 2012 Patrick is also acting as the Global Head of Leasing within ING Group. ING Lease offers financial leasing solutions on behalf of the ING bank distribution network , vendors and brokers to business customers in Europe. Currently ING Lease holds portfolios in 9 European countries.
Per Dahlqvist, Head of Business Development, Tieto
Per holds degrees from Yale University and KTH Royal Institute of Technology. After 6 years in Singapore working for Fortune 500 tech giant ABB, in 2015 he returned to Sweden to join Emric, a disruptive FinTech software provider. Per was part of the team that sold Emric to Tieto during 2016.  At Tieto, Per heads up business development for financial services. In this role, he has helped to establish Emric's and Tieto's position as a strong Nordic player within analytics and lending software and as a first-rate provider of leasing software both in the Nordics and across Europe. In addition to promoting Emric's innovative software suite, Per is excited about growing Tieto's analytical products suit in the field of machine learning and AI.
Mourad Bergaoui, Project Director, Codix        
 17 years working on commercial and consumer finance software solutions as business expert and project director with some of the biggest financing companies in Europe and North Africa. Mourad has been working for Codix since 2009 as Project Director, managing several commercial finance projects mainly for Tunisie Factoring, Eurofactor Germany, ABC Leasing and Belfius as well as an insurance/collection project. Before that he worked for Linedata Services for 9 years around the credit and leasing software called EKIP, first as a business expert and then as head of the business experts department working for SOFINCO, ING LEASE, KBC LEASE, ATTIJARI WAFASALAF, BNP Personal finance, Credit Agricole leasing and many others.
David Fletcher, VP Sales,  Dealflo
David is responsible for defining and executing Dealflo's sales strategy. Prior to joining Dealflo, David worked at Callcredit for seven years across multiple roles, most notably the Vertical Markets Division breaking into new markets such as Lending, Retail, Gaming and Payments, building up a new division to £10m+ of recurring revenue.  David also has significant experience in building and delivering strategic channel sales strategies, securing international partner relationships with organisations such as Google and MasterCard. He is active in developing Dealflo's product strategy, being an expert in all forms of financial services origination, including: customer verification, financial crime prevention and risk assessment.
Chantal Voncken, Regional Sales Manager – North, Cisco Capital
Chantal Voncken leads Cisco Capital's sales operation in the North Theatre which includes Belgium, Denmark, Iceland, Netherlands, Norway and Sweden. In this role Voncken is responsible for leading a team of expert financial solutions managers to help support Cisco's customers acquire and consume their Cisco solutions. Voncken joined Cisco Capital in 2000 as Structured Finance Manager for Internet Start-ups and Service Providers in Europe. In 2005 she took on the role as Regional Finance Manager for Eastern Europe responsible for building relationships and growing the business. And she was then quickly promoted into a European management role, responsible for developing propositions and integration. Prior to joining Cisco, Voncken was Relationship Manager at ING Barings, responsible for global accounts. She has also held account management roles at Societe Generale and Credit Lyonnais Bank.
Jochen Jehmlich, CEO, Société Générale Equipment Finance
Jochen Jehmlich has a degree in economics and  started his career as a trainee at Deutsche Bank in Frankfurt specializing in corporate client business. In 1990 Jochen Jehmlich joined GEFA Group and assumed several leading positions in Sales. In 2000 he was appointed Managing Director and CEO of GEFA in 2003. He was previously Deputy CEO of Societe Generale Equipement Finance since 2014.
Bas van Asseldonk, Executive Vice President Europe, DLL
Bas van Asseldonk is Executive Vice President Europe at DLL. Since joining DLL in 2002 as an International Management Trainee, Bas has taken on roles of increasing responsibility in Business, Finance, Strategy and IT, including assignments in the UK and USA. Before he was appointed as EVP Europe in December 2016, Bas steered the future direction of DLL's IT organization as Chief Information Officer (CIO) and was head Group Strategy & Innovation and advisor to the Board of Directors. Bas has lived at various Anglo-Saxon sites (New York, Philadelphia, Sydney, London) in several functions (program management, collections & recovery, operations and financial management) and developed into a true all-rounder. He has a degree in Business Economics from Tilburg University and earned a Master's degree in Finance and Control from Maastricht University.
John Rees, Chief Commercial Officer, SGEF
A Banking and Finance professional with more than 25 years of experience in the equipment finance market around the world, John is a graduate of Bristol University. John started his career with National Westminster Bank.  From there he moved to Bank Leumi (UK) Plc where he began to specialize in asset finance.  After working with Svenska Finans (Swedish) and ING Lease (Netherlands) John joined Hambros Bank Plc. When Hambros was acquired by Societe Generale in 1998 John continued to manage the UK business of Societe Generale Equipment Finance. He moved to France in 2002 to work in the head office of SGEF, followed by a two years assignment to manage the SGEF business in Sydney, Australia and a 3 year assignment for SGEF in China. John moved back to France in August 2012 to take up a role in the RISK division of Societe Generale supporting the business line of Equipment Finance. He was previously SGEF's Head of Industry and Vendor Management since October 2014.
Philippe Rozental, Chief Operating Officer, SGEF
Philippe Rozental has an Engineering degree from ENSTA and a Master degree in Mathematics and Computer Sciences from Université Louis Pasteur Strasbourg. Prior to joining Societe Generale, Philippe worked for three major consulting firms on various project assignments. Philippe started his career within the Group in 2005 as Project Management Officer with Societe Generale Securities Services, and then held various management positions within the division. In his last position, he was Head of the Asset Servicing business and Exco member in SGSS France. As global CAO and CIO, Philippe Rozental supervises the Resources department at SGEF HQ. He is in charge of Resources including supervision of IT, Business processes, Organisation, Innovation and Real estate functions across the Business Line.
Pascal Layan, Global Head of Business Lines & Member of the Executive Management Committee, BNP Paribas Leasing Solutions
Within the General Management Committee, Pascal Layan, Global Head of Business Lines, supervises Equipment & Logistics Solutions (ELS), Technology Solutions (TS) and Bank Leasing Services (BLS) International Business Lines, and the Marketing and Business Report & Analysis functions. From 1990 to 2000, he held several managerial responsibilities within BNP Paribas entities specialising in Vendor Finance (BNP Lease, Crédit Universel), before becoming Sales Director TS France of BNP Paribas Lease Group between 2000 and 2005. Pascal Layan was then appointed as Sales Director of Technology Solutions International Business Lines (IBL). In 2008, he took up responsibility as Managing Director of BNP Paribas Leasing Solutions in Portugal. He was then appointed Head of Marketing & Solutions for the specialised IBLs in 2011 and then, in 2012, he was named Head of the Equipment & Logistics Solutions IBL, Board Member of CNHi Capital Europe and Claas Financial Services, and Chairman of JCB Finance.
Patrick Gouin, CEO Max&Tite International & Senior Advisor Invigors, The Alta Group
Patrick Gouin is the CEO of Max&Tite International, a Consultancy firm specialized in strategy, international business development, business optimization and change management. He is also Senior Advisor at Invigors – Alta Group a consultancy firm specialized in asset finance. He was until recently the Global Head of Strategy & Business Optimization, Member of the Management Committee at Société Générale Equipment Finance, the European Leader in Equipment Finance. Before this he was heading the High Tech International Division since 2008. Patrick Gouin started his career in a consultancy firm from 1978 to 1985. He then joined the Alcatel Group as an advisor to the office of the Chairman of Alcatel, and General Manager of CGE-Composants a subsidiary of the Group specializing in the distribution of electronic components and computers. In 1991 he joined Digital Equipment France as Managing Director for the indirect distribution channels. In 1996, he became Head of leasing and remarketing for Digital Equipment Europe and set up the JV Digital Finance with De Lage Landen in 1997, then was named Managing Director of the European High Tech Division in Eindhoven. Between 2003 and 2007, he has been in charge international consultancy projects for leading names of the leasing industry as a partner of The Alta Group.
Lindsay Town, Chief Executive, IAA-Advisory
Lindsay has been in asset finance for 40 years and has worked with an extensive range of product and industry sectors, from high value cross border transactions to point of sale consumer finance businesses. His career has covered senior roles at several organisations, including Barclays, LloydsTSB (UK and USA), and PricewaterhouseCoopers. Latterly, Lindsay was with HBOS plc where he led a wide portfolio of asset finance businesses, which consisted at its peak of approximately £18bn of assets and over 2,250 colleagues.  Lindsay is a Fellow of the Chartered Institute of Bankers in Scotland. Having taken early retirement from Lloyds/HBOS in 2009, Lindsay has recently taken the role of CEO of IAA-Advisory Limited, a leading leasing advisory and consultancy firm.
Nora Vermin, Managing Director, Deutsche Leasing Benelux
Nora started her leasing career in 1999 at a captive leasing company active in the construction sector. In 2009 Nora joined Deutsche Leasing Nederland to set up and develop the sales activities, vendor relations and customer base in the Netherlands . In 2012 she took on the role as a Sales Manager being responsible for the sales activities in the Benelux. Nowadays Nora is leading  the sales operations in Belgium, Netherlands, Luxembourg and Sweden.
Robert Peterson, Director Strategy & Business Development, ABN AMRO Lease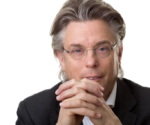 Robert Peterson, Director Strategy & Business Development, is a Dutch leasing veteran.  He has more than 25 years' experience in leasing and equipment finance and held various management positions in sales, marketing and corporate and business development. Robert received his law degree from the Vrije Universiteit in Amsterdam, Netherlands in 1987. He started his professional career in sales and account management, for ABN AMRO Lease domestically and in Germany. More recently he is responsible for developing the leasing business of ABN AMRO understanding the impact of IFRS16, Internet of Things and Circular Economy. Robert has a strong view of how leasing and equipment finance will develop in the future.
Besides his activities at ABN AMRO Lease, Robert is currently Advisory Board member of the International Finance & Leasing Association (www.ifla.com). He regularly publishes articles and is a speaker at conferences.
Petran van Heel, Sector Banker,  ABN AMRO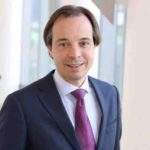 Petran van Heel works as a sector banker Construction at ABN AMRO. In this role, he follows the most important trends in the construction sector and has a continuous dialogue with partners, prospects and other stakeholders. After completing the Delft University of Technology and the Rotterdam School of Management, Petran gained extensive national and international experience on both the building and the financial side. After his start as a real estate developer at Royal BAM Group, he continued to work for BAM in London with a focus on project financing. Back in the Netherlands he has used his combined experience within BAM PPP. Subsequently, Petran made the move towards real estate development at Rabo Real Estate Group (MAB). He worked on several large-scale urban (transformation) projects in both acquisition and concept development and realisation.
Rick van Hemert, Asset Manager, ABN AMRO Lease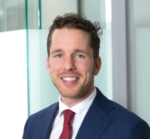 Rick is an experienced Equipment Specialist with a demonstrated history of working in both public sector and financial services industry. Skilled in Banking, Asset Management, Credit Risk, as well as International Relations, Sport for Development and Human Rights. In the past year Rick has developed a view on sustainability and its relation to leasing. Working closely together with the product development department for future products to support the ABN AMRO vision of becoming a better bank for a better future. ABN AMRO Lease is a leading provider of leasing and equipment finance solutions, delivering sustainable results for both customers and shareholders through professionalism and outstanding customer focus.
Carol Roberts, Managing Director, Bibby Leasing Limited
Carol has worked in the Leasing Industry for over 50 years starting her career with NWS – Bank of Scotland.  Positions held – Branch Office Manager (she was the youngest female to run a Branch). She stayed with the company for 12 years and left in 1974 to set up the first Leasing Brokerage in the UK and went on to purchase two leasing businesses which they grew and developed and eventually sold to Pallas Group (owned by S G Warburg – Merchant Bank in 1988). She stayed with the company as Operations Director and Pallas Group was eventually sold to GE Capital EF in March 1995.  When GE bought the business, she was promoted to UK Structured Business Leader (Divisional Managing Director) and held this position until June 2000. She opened her own consultancy business and in 2004 started to work with Leeds Leasing Ltd, part of Leeds Group Plc.  Carol joined the board of Leeds Group Plc and was appointed MD of Leeds Leasing Ltd.  In 2005 this business was sold to Bibby Financial Services and she has remained the MD of Bibby Leasing since the acquisition.  In March this year, Carol joined BFS Global Exco reporting directly to the Global CEO. Carol Roberts is a Board Director of the FLA, and also Vice chairperson and Director of the Leasing Foundation.  She co-chairs the Diversity and Inclusion sub-committee for the Foundation.
Simon Lefevre, Managing Director, ABN AMRO Lease UK
Simon Lefevre is Managing Director of ABN AMRO Lease UK. He joined the business in 2016, originally as Sales Director and has extensive experience in Asset Based Finance within the UK market. Prior to working at ABN AMRO, Simon headed up the UK leasing business for Bank of London and The Middle East and held various positions at both ING Lease and Lombard. ABN AMRO Lease is a subsidiary of ABN AMRO Bank and focusses on providing middle and larger ticket asset finance facilities to UK corporates, delivering solutions through long term partnerships with our introducers and clients.
Prof. Peter Thomas, Founder, The Leasing Foundation
Peter was one of the founders of the Leasing Foundation and has acted as COO since its establishment. He was formerly CTO of Serco's e-business arm, Executive Director of the Interactive Information Institute in Melbourne Australia and a senior academic at institutions in Australia and the UK. He retains visiting academic positions at Falmouth University, where he is Professor of Financial Innovation, the University of Newcastle where he is visiting Professor of Practice, Brunel University where he is Professor of Information Systems and Business and Beijing Normal University, China, where he is Dean for International projects at the International Institute for Big Data in Finance.
Richard de Keijzer, Managing Director UK, ABN AMRO
Richard de Keijzer joined ABN AMRO Bank in the Netherlands in 1999 and spent 15 years in the corporate bank, holding various management positions. He moved to the UK in March 2015 to join the Lease Business as Sales Director. By the end of 2015 he was promoted Managing Director for Lease and has taken on the role of MD for ABN AMRO Commercial Finance since. As part of its international growth strategy, the Dutch bank is combining Lease and Commercial Finance into one Asset Based Finance business in Western Europe. Richard will be a member of the group Management Team, responsible for the growth of Asset Based Finance in the UK. Richard has an MBA degree from Rotterdam School of Management (Erasmus, RSM)
ELIGIBLE INSTITUTIONS FOR THE LEASING LIFE CONFERENCE & AWARDS 2017 INCLUDE:
The Awards are now closed. You can find the finalist and winners on the relevant tab.
Exclusively sponsored by Alfa Systems, the leading supplier of software solutions and consultancy services to top asset finance organisations worldwide, the awards recognised the achievements of the European asset finance industry in 2017.
ENTRIES FOR THE AWARDS ARE NOW CLOSED
Nominees should follow these simple guidelines to ensure their submission has the best chance of winning.
Submission Rules
Submissions can be made either on behalf of your own company or in recognition of a colleague or partner firm.
Maximum of 1,000 words in Word format, no appendices.
Entry must address the award category explicitly, not generic links to web sites, corporate marketing etc.
Submissions should highlight the key differentiator and competitive nature of the project or implementation
It is made explicit the Entrant, Judges and the publication will treat any and all information in strict confidence and any quotes or information to go into the public domain will be pre-cleared by the Entrant.
Submissions made after the publicised cut-off date will be ignored irrespective of their relative merits.
The Editor and Judges reserve the right to make no award for any specific category
The Editor and Judges reserve the right to move a submission to a more appropriate category at their discretion
In submitting for more than one category the submissions must be unique (see 2)
The Editor and Judges' decision is final
Please note: Whilst we recommend you to try to submit against as many of the criteria as possible, we appreciate that for some companies this may not be possible. The more you can respond against the stronger your application will be, but we would like to highlight that submitting against all criteria is not mandatory.
Should you require further guidance on your entry please contact our Editor – Brian Cantwell – brian.cantwell@timetric.com
 Good luck in your submissions!
Asset Finance Intermediary 
A good intermediary serves its clients and its funder panel, placing deals for the right reasons to serve its customers. The ideal model shows a business that cares about the post transaction aspects and has a strong quality ethic to its business dealings. In the current challenging markets it demonstrates an ability to grow, develop customer offerings that are relevant and has a risk and performance culture that is respected internally as well as externally. 
For this award judges will be looking at:
Sustainable year on year business growth (not scale, but progression) measured over 5 years.
Endorsement from the intermediary's key funding panel members, speaking to risk quality, after-sales service and customer care.
Evidence of lender endorsements via example transactions, showing where the deals have gone, favouring real service over simple placement.
Clear demonstration of their ability in developing people
Examples of "added value" and how the intermediary turns transactions and relationships into viable business where others could not.
How the intermediary builds quality and sustainable relationships, with vendors and manufacturers, or on a regional focus.
Asset Finance Legal Provider 
The stand-out firms are those that lead thinking, add value back to the industry and challenge the status quo while offering an exemplary service on top of their legal knowledge. Asset finance must be a core discipline and demand a real focus from the firm. 
Judges will consider;
Team focus – is it a specialised asset finance legal team? Can it clearly bring in other disciplines where needed?
People development – does the legal provider demonstrate a development culture and do they bring on (and attract) strong new talent.
Thought Development – is the firm proactive in challenging and informing the industry.
The intermediary's client satisfaction and market reputation.
Growth of profile and capability; has the firm built on its successes and made inroads into developing its service reach and client capability.
This award recognises European asset finance lenders that that directly engage in supporting the SME market, beyond volume picked up via wholesale/intermediary type operations. 
Judges will consider
Demonstrable interest in the SME markets, beyond the provision of finance
Clear endorsement from clients
Consistent growth and commitment to the SME market
Examples of demonstrating creativity and addressing SME market demands in imaginative ways
This award recognises UK asset finance lenders that that directly engage in supporting the SME market, beyond volume picked up via wholesale/intermediary type operations. 
Judges will consider
Demonstrable interest in the SME markets, beyond the provision of finance
Clear endorsement from clients
Consistent growth and commitment to the SME market
Examples of demonstrating creativity and addressing SME market demands in imaginative ways
This award recognises an asset finance lessor that has worked in conjunction with a manufacturer to provide tailored asset finance at the point of sale. The essence of success is building strong and successful partnerships that add clear value to both sides: this is not just about the provision of funding but also about creating a strong service and partnership business culture that withstands the ebbs and flows of the external environment. 
Judges will consider;
Range and longevity of working partnerships
Endorsement from vendor partners
Evidence of developing more than "just financing"
Growth over time and the depth of their commitment to the business sector.
To qualify for this award, nominees must have businesses across at least two of Europe's major five economies, and write at least €500m worth of new business annually. The European lessor of the year should be able to explain how it is driving change in the industry with market initiatives, product design, or value-add services. 
 Judges will consider
Business being written in multiple jurisdictions within the EU
Strong brand market presence in multiple jurisdictions
Evidencing should include deal volumes, with some 'marquee' deal example, with a few lines explaining size and complexity
Demonstrating how the lessor is driving change in the industry with market initiatives, product design, or value-added services
This award is open to nominations for the captive finance houses of any commercial asset or vehicle producer. This award recognises real focus on the captive's efforts in supporting the parent and developing solutions that are relevant. Support through all parts of the economic cycle is a critical feature and the lessor should be able to demonstrate how they use their skills to improve the products and services to assist sales and create additional value.
Judges will consider;
Degree of finance penetration both in absolute terms and also as a percentage of parent sales
Demonstrating a commitment to support through all stages of the economic cycle and finding creative solutions to challenges (e.g. difficult markets/locations)
Creativity in product design, implementation and in service, both to the parent and also to the customer
Evidence of the strength of the Parent/Lessor relationship showing how they work "hand in glove" to add additional value to the customer and additional value to their group.
Middle Ticket Corporate Lessor 
To qualify for this award, lessors must be writing business in the €20m+ ticket size. In this sector, asset knowledge, risk appreciation, skilled structuring and commitment to the sector are all important features. 
Judges should consider;
Demonstrable commitment to the middle ticket sector as shown by sustained and growing business volumes over time
Asset or sector specialisation where true expertise has been created
Evidence of creative product or service approaches. This could be shown in how other products or services have been combined into an asset finance product (e.g. export finance, EIB or similar funding programmes etc.)
Commitment to the middle ticket sector that spans geographic boundaries
Commitment to developing the skills and capability to grow the middle ticket asset finance product
This award recognises a mutually beneficial working relationship between two leasing businesses to achieve a joint objective, whether this is research, development or a shared product. Size alone is not a defining feature of this award.
Judges will consider;
A narrative of the working relationship, and what the parties hoped to achieve
Results are subjective based on the joint venture, but success will be measured in evidenced benefits to the parties, the longevity of the relationship (if that was a factor in its success).
Any financial success as a result of the partnership.
This award is meant to recognise a policy, product or leasing related site or application that pushes the envelope on how commercial lessors relate to their customers. Not designed simply for 'e-signatures' or a back-room platform change, this award must impress the judges with its technological expertise and its novelty.
The judges must understand, through a convincing narrative, about the genesis of the product or site, and about how it is new or differentiates itself from previous digital innovations.
Evidence must be provided on how the innovation improves the customer experience, or allows an improvement on costs, speed of transaction or response and communication.
Evidence of commercial advantage through the innovation is encouraged.
Potential developments as well as implemented innovations qualify; eg regarding data quality, the use of block chain/distributed ledger technology in the areas of document and asset verification could qualify, as much as a client facing site or direct platform innovation, or an efficiency in the speed of service.
This award is designed to recognise non-CSR based, external sustainability initiatives on the leasing products or services that the lessor might offer. The award is not designed to recognise a handful of one off transactions, but a clearly demonstrated business commitment to the principles of sustainability.
Evidence of leasing products or services that are designed with the environment in mind
Can entail deals for environmentally friendly assets such as wind farms or solar panels.
Leasing products that entail lifecycle management, recycling or green products.
Products that promote clean fuels or electric/rechargeable technology
Metrics are required on size, volume, or complexity of deals to get a picture of their quality and exceptional status.
External Investment
This award is designed to recognise the provision of equity or debt into the European asset finance market, via a securitisation, an acquisition, a structured debt facility, or an out and out credit line that allowed a leasing business to flourish. The foundation of the award is the injection of new risk capital (whether by way of debt or equity or acquisition) from new sources into the industry to provide it with the stimulus and raw material to grow, and possibly challenge that status quo of the industry.
The award may be given to an investor or an investee or a company who has executed a relevant transaction in the wider market (e.g. a debt or capital raising transaction)
Whilst respecting that there will be market confidentiality matters in some cases, the Judges would require understanding the core economic drivers and rationale of the submitted entry
The judges will be looking for entries that provide new risk and growth capacity to the industry or have provided material new liquidity from external sources.
The winner of this category could take any form, but must satisfy the judges that the transaction or entity has advanced the profile and capability of the European Leasing industry
Young Professional of the Year 
The young professional of the year category will recognise someone under 40 years of age who in 2016 has demonstrated the depth of their talent and the breadth of their expertise in the leasing and asset finance industry. The winner does not need to have risen to a senior position, but will be someone who peers agree has had a positive impact on the leasing community, influencing not just the success of their company but also the wider industry, and is judged by the Leasing Life editorial team.
The following awards are presented to individuals and as such these will be awarded by the judging panel without prior nomination.
Industry Ambassador of the Year 
This award will be given to an individual who is considered to have done more than any other to promote, develop and enhance the reputation, economic role and social status of the leasing industry in 2017.
This prestigious award goes to an individual who has helped to build and to shape the international leasing industry during the course of their career. Their contribution will have driven new developments across the industry. They will have successfully steered companies and mentored colleagues through challenges, and taken strategic leadership within their organization and the leasing community as a whole. They will be a top influencer among their leasing peers, and with the wider business community. The Lifetime Achievement award recognizes talent, tenacity, experience and commitment.
This year's finalists for the Leasing Life Conference & Awards 2017 are:
Asset Finance Intermediary
Bluestone Leasing
Oracle Finance
Tower Leasing
Asset Finance Legal Provider
Gateley
Locke Lord
Shoosmiths
Stephenson Harwood
SME Champion – European
BNP Paribas Leasing Solutions
Deutsche Leasing
Garanti Leasing
Societe Generale Equipment Finance
SME Champion – UK (Bank owned lessor)
Aldermore Bank PLC
Close Brothers
Lloyds Bank
Metro Bank
Renaissance Asset Finance Ltd
Wesleyan Bank
SME Champion – UK (Independent)
Vendor Finance Provider
BNP Paribas Leasing Solutions
DLL
Deutsche Leasing
Garanti Leasing
Societe Generale Equipment Finance
Syscap
European Lessor
Azule Finance
BNP Paribas Leasing Solutions
DLL
Deutsche Leasing
Societe Generale Equipment Finance
Middle Ticket Corporate Lessor
ABN AMRO Lease N.V
Deutsche Leasing
Garanti Leasing
Digital Innovation – UK
CheckedSafe
Dealflo
Leverton
Digital Innovation – Rest of Europe
BNP Paribas Leasing Solutions
ChangeMyCar
DLL
ING Lease
Societe Generale Equipment Finance
Sustainability
ABN AMRO Lease N.V
3 Step IT
The Winners of this Year's Leasing Life Europe Awards are listed below:
SME Champion – Europe 2017: 
Societe Generale Equipment Finance
SME Champion UK – Bank Lessor:
Close Brothers Asset Finance
SME Champion UK – Independent or Privately Owned 2017:
LDF
Asset Finance Intermediary of the Year:
Oracle Asset Finance
Asset Finance Legal Provider of the Year 2017:
Shoosmiths
Vendor Finance Provider of the Year 2017: 
Societe Generale Equipment Finance
European Lessor of the Year 2017:
BNP Paribas Leasing Solutions
Middle Ticket Corporate Lessor of the Year 2017:
ABN AMRO Lease N.V.
Digital Innovation of the Year UK 2017: 
CheckedSafe
Digital Innovation of the Year Europe 2017: 
DLL
Sustainability of the Year 2017:
3 Step IT
Young Professional of the Year 2017:
Ben McPheat (LDF)
Industry Ambassador of the Year 2017:
Jonathan Andrew (Siemens)
Lifetime Achievement:  
Carol Roberts (Bibby Leasing)
Tarun Mistry, Partner – Financial Services, Corporate Finance & Automotive Advisory, Grant Thornton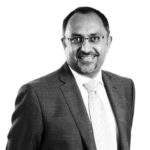 Tarun leads Grant Thornton's Financial Services Corporate Finance practice with a focus on Alternative & Specialty lending sectors.  In recent years Tarun has advised on most of the M&A transactions in the leasing sector. Tarun was a founding director of the Leasing Foundation, is currently a Patron of the Asset Finance Professionals Association and is a member of the Financial Services Faculty board of the Institute of Chartered Accountants in England & Wales.
Lindsay Town, Chief Executive and Chairman, IAA Advisory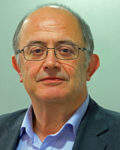 Lindsay has over forty years' asset finance experience having been involved in sectors ranging from high value international to point of sale small ticket and consumer finance. He has dealt with most asset types, ranging from aerospace and marine through to IT and auto.  Lindsay has worked both in the UK and USA, having held senior roles in various organisations including Barclays, Lloyds and PricewaterhouseCoopers. Prior his current role, he led one of the largest UK asset finance businesses at HBOS.  Lindsay is now chief executive of IAA-Advisory, focussing on supporting the development of the industry through a range of services from strategic and M&A work to funding and capital markets options. He was previously a board member of the Finance and Leasing Association and is a Fellow of the Chartered Institute of Bankers in Scotland.
Joanne Davis, Partner – Head of Asset, Leasing and Consumer Finance, Locke Lord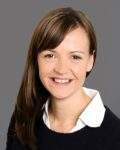 Since joining Locke Lord LLP as partner and head of the firm's asset, leasing and consumer finance division in the UK from DWF at the start of 2016, Joanne Davis has been a strong presence at asset finance events and conferences, as well as developing new clients in the FCA-regulated space. She assists clients and advises on matters such as asset and motor finance asset recoveries, finance litigation and dispute resolution.
Simon Goldie, Head of Asset Finance, Finance and Leasing Association (UK)
Simon Goldie joined the Finance & Leasing Association as head of asset finance in May 2014. He is responsible for developing the division's public policy work, including dealing with regulation, legislation and government initiatives. He has a particular interest in SME funding. Goldie has a public policy and communications background, having worked for bodies including the Chartered Institute of Taxation and the Association of Consultancy and Engineering.
Leasing Life's 2017 
agenda covered the latest developments and hottest topics facing the industry. Inspirational keynote presentations, practical case studies and interactive Q&A sessions were structured to maximise participant engagement and promote opportunities for future collaboration across sectors and regions.
If you have any speaker or programme enquiries please contact:
Nadia Rozario
T: +44 (0) 203 146 5875
Download Agenda
Thank you for attending the conference.
To download the presentations, please enter the password: